Consul General Li Xuhang Attends the Shanxi Brands Silk Road Online Tour for Middle East and Africa
2020/11/26
On November 24, accompanied by Counsellor Wu Yi, Consul General Li Xuhang attended the Shanxi Brands Silk Road Online Tour for the Middle East and Africa and delivered a speech. China Council for the Promotion of International Trade (CCPIT) Shanxi Provincial Committee organised this event, using a combination of online and offline resources, such as a digital exhibition platform and an online conference system. More than 100 participants who work for government agencies, business associations and enterprises in China, the Middle East and Africa joined in the event.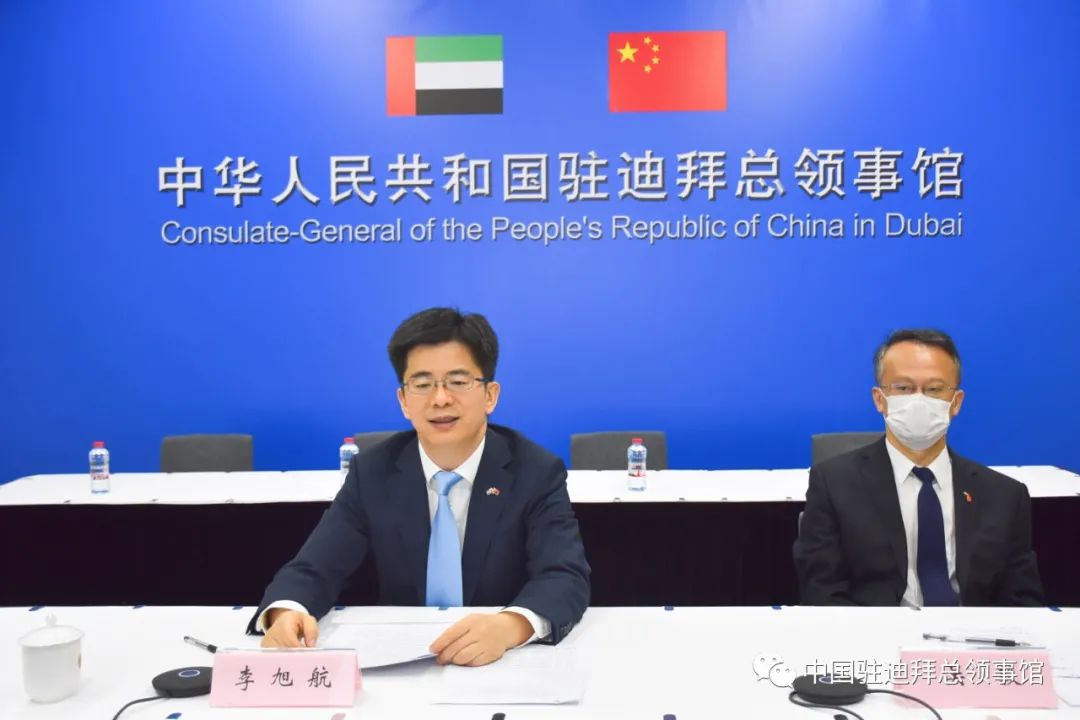 Li Xuhang said in his speech that the economic and trade cooperation between China and Dubai is complementary and enjoys huge potential. President Xi Jinping's Belt and Road Initiative shares much common ground with the Dubai Silk Road Strategy and Hala China proposed by the Dubai government. Chinese enterprises have carried out all-round, multidisciplinary and deep economic and trade cooperation with the UAE government and enterprises. The cooperation ranges from traditional trade to emerging e-commerce, from contracting construction projects to financial cooperation, and from new energy construction to 5G communications. The UAE now has the deepest, broadest and most fruitful cooperation with China among all Middle East countries. Li Xuhang said Shanxi is geographically significant, an important location of the Silk Road. Shanxi's Belt and Road projects are booming, and it has been deepening economic and trade cooperation with Middle East and African countries. The Shanxi Brands Silk Road Online Tour for the Middle East and Africa features Shanxi's top products, superior production capacity and mature technologies, which are aimed at connecting with important economic sectors as well as investment and trade platforms in Middle East and African countries. The Tour is expected to further deepen the exchange and cooperation between Chinese and UAE enterprises, making the great historical Shanxi and Dubai, "the Pearl of the Gulf", rise and shine together like two stars against the sky, where China-UAE economic and trade relations can reach a new level. Li Xuhang stressed that the Chinese Consulate General in Dubai will actively bridge the two countries, facilitating cooperation between Shanxi and Northern UAE to bring substantial benefits to the people of the two countries.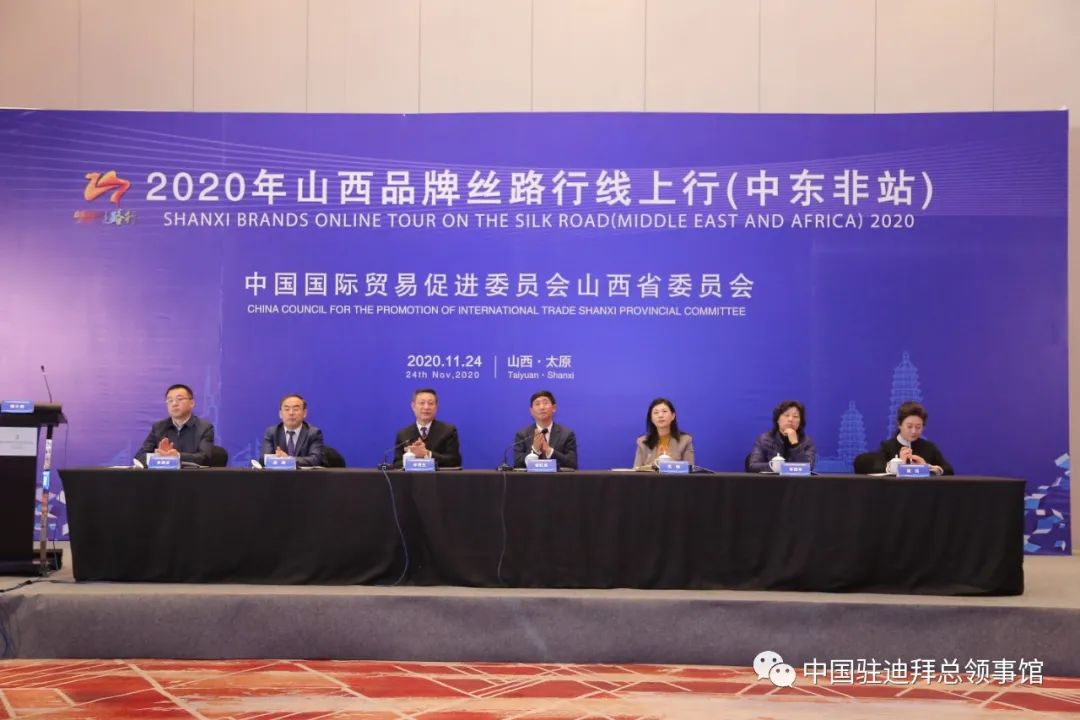 Mr. Hongliang Zhang, Deputy Director of General Office of the People's Government of Shanxi Province; Mr. Xiusheng Li, Vice-chairman from CCPIT Shanxi; H.E Abdalla Al Owais, Chairman of Sharjah Chamber of Commerce and Industry; Dr. Yousef Al Akraf, Executive Vice-president of Dubai Electricity & Water Authority (DEWA) and others delivered speeches. Memorandums of cooperation were signed between CCPIT Shanxi and Sharjah Chamber of Commerce and Industry, as well as between Shanxi Yuncheng Economic and Technological Development Zone and East African Chamber of Commerce, Industry & Agriculture (EACCIA).